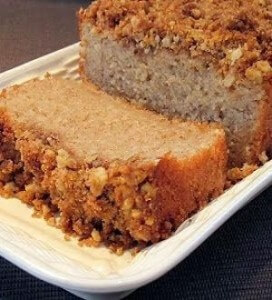 Ahhh.. Do you like The smell of autumn ??
You know what I mean when I say "the smell of autumn," don't you? Sort of a combination of crisp apples and spiced cider and Apple bread baking in the oven.
Mmmm…This bread…You guys…It's SO good. It's called Apple Pie Bread… and it's less a bread more a cake that we can call a bread and be totally fine eating it for breakfast.