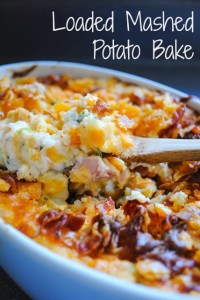 Today is all about sharing, you know. Sharing food, sharing a laugh or two, sharing a bit of inspiration and sharing more of my family life than you most likely want to know. 🙂
Thank you for listening.
Okay…potatoes. Loaded. With bacon and cheese(who doesn't like bacon and cheese!). Here. Recipe from Foxes love lemons. Check. MAKE IT! Serve it! LOVE IT!